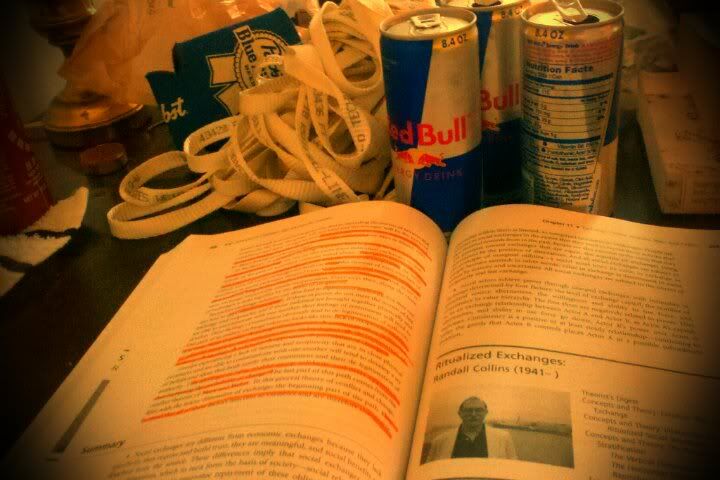 SLEEP DEPRIVATION, RED BULL, AND A SOCIAL THEORY BOOK…

My eyes are getting heavy and I'm experiencing slight hallucinations in my peripheral vision… need sleep… fuck exams.  Eh, fuck it.  Just three more hours until I get to ride my bike up to the library on this chilly morning. I'll walk right past the hoard of zombies in line at Starbucks and head downstairs to my class where I will sit down and eavesdrop on everyone else studying together.  I'm to shy too team up so I typically just eavesdrop on class mates quizzing each other and explaining how they remember so-and-so concept to who-the-fuck-cares.  I will pull out my scantron, my name already bubbled in advance, and promptly try to regurgitate theories from Weber, Homans, Blau, Collins, and Chafetz.   
And then… I PASS THE FUCK OUT.
-RVAnon